Our Story
In 1912, Jay R. Monroe invented the commercial calculator and opened a factory in New Jersey for manufacturing and distribution. Named after the inventor and founder, Monroe was a huge success! Monroe quickly became a household name with accounting and financial service professionals around the world.
Our commercial calculator went on to win the Franklin Institute's John Price Wetherill Medal for its invention in the physical sciences during 1932. Fifty years later, we had over three hundred offices throughout the United States of America and other parts of the world.
With 104 plus years of being in business, Monroe has since moved operations to Bristol, PA. Now known as Monroe Systems for Business, the business continues to manufacture and sell the highest-quality calculators and supplies available. As business needs have changed so has Monroe, offering a number of new products desired from our loyal customers. Cash management, ink & toners, paper shredders, and more are part of Monroe's catalog.
Monroe Systems for Business was founded in 1912 by Jay Monroe and Frank Baldwin who recognized a need for a figure machine that would handle all four fundamental operations and created the first adding machine.
Founded: 1912
Headquarters: Bristol, PA
Availability: USA (all states)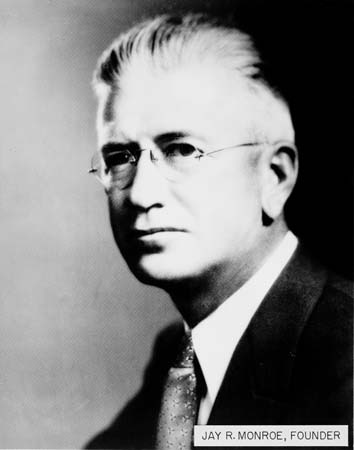 Jay R. Monroe
Jay Monroe was a co-founder of Monroe Systems for Business. With a background in accounting, prior to starting Monroe, he was employed at Western Electric Company as a general chief clerk. Mr. Monroe was also the president of two subsidiaries, the Gardner Company, adding machine manufacturers, and the Defiance Manufacturing Company, check writing machine manufacturers.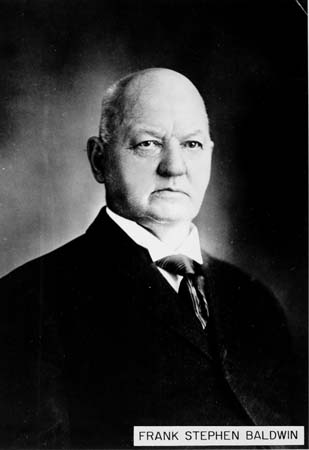 Frank S. Baldwin
As co-founder of Monroe Systems for Business, Frank Baldwin patented the Baldwin Computing Engine which he combined with Jay Monroe to create the first Monroe calculator. Before Monroe, Frank was awarded the John Scott Medal for the "most meritorious invention" of the year in 1874.