Productivity is key to being successful, and being organized can be a good ingredient to increasing productivity. The best first solution for that is by decluttering your workspace. This can be achieved with the help of our favorite shredder brands - Dahle, Formax, and MBM. You want to have a strong year so productivity will be key.
So what is the best way to get decluttered and cleaned up? We have the solution, use a paper shredder to clear your workspace.
These brands provide great options for office paper shredders including optical, high capacity, high security, desk side, and more. Whether you have an office shredder, it's time for an upgrade, or just need shredder oil, we've got you covered.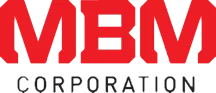 MBM provides some great options for your office. Their headquarters is in Charleston, South Carolina, They produce world-class DESTROYIT shredders, Aerocut digital finishing systems, triumph cutters, and more. They strive to provide quality products with advanced features and support. They have been providing high-quality products and services since 1936 and are still going strong to this day 86 years later!

The Dahle shredder brand has a great selection of office shredders as well as paper trimmers and cutters. Dahle is a global company that was founded in Germany in 1930, the shredder division was founded in 1976. They are based in Petersbourgh, New Hampshire. Dahle products are engineered and developed in Germany, all Dahle products are guaranteed to give the highest level of performance that customers have come to expect.

Formax is well known for its great options for different casino shredders. Formax is the industry leader in the design, manufacturing, and distribution of data destruction solutions. Founded in 1987, Formax is a privately held company with corporate headquarters based in Dover, New Hampshire, and a manufacturing facility in Turlock, California. We are proud to be able to represent the Formax brand and products and make them available to you!
As you can see we have a lot of options when it comes to shredders. This is just a small taste of what we have on our website. You cannot go wrong getting a shredder from any of the brands that we carry. They all make great options for in the office, at home, or for industrial shredding.
So if you want to get decluttered in the new year then it is time to get a new shredder for the office.
If you have any questions about the shredders we carry, call us at (267) 580-2600, Monday through Friday, 8 AM to 5 PM EST. You can also email us at jmarsdale@monroe-systems.com.
Recent Posts
Have you received our recent emails from Jon at Monroe and wondered, "Who is Jon?"Wonder no more; my …

The Exact Cut You WantPaper trimming equipment is an essential tool for any professional or hobbyist …

Seko Health ProductsHand hygiene and disinfection has become more important than ever. Seko is …